Extra Curricular
SC/ST CELL AND ADVISORY COMMITTEE :
As per the guidelines given by the UGC in F.No.6-30/2005/U-5, dated 6.12.2005, the said Advisory Committee and Cell is functioning in this College.
| | |
| --- | --- |
| Advisory Committee | Mobile |
| The Principal - Ex-officio President | 9840345875 |
| Dr.M.Dhanusu, Associate Professor of Commerce | 9444154208 |
| Dr.S.Soundararaj, HOD of Economics | 9566011368 |
SC/ST Cell:
| | |
| --- | --- |
| Mr.M.Kolangiyappan, Associate Professor of Corporate | 9444310343 |
| Dr.A.Ramanidevi, Associate Professor of History | 9444021699 |
| Dr.A.Ranjith, Associate Professor of History | 9380715017 |
| Mr.N.Palanisamy, Assistant Professor of Tamil | 9444724269 |
The grievances, if any, may be brought to the notice of the said Cell and the Advisory Committee and the grievances will be redressed suitably as per the provisions given by the UGC.
---
NCC :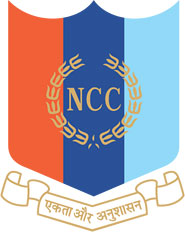 The U.O.T.C has now given place to the NCC. The National cadet corps is part of the nation-wide programs to improve the physique, stamina and the character of young men, as well as to equip them with military, training. Special emphasis will be laid on discipline. Discipline means mental and moral self control resulting in orderliness a proper subordination and the capacity for cooperation. The importance of discipline consists in its being the basis of morale and producing a proper conception of duty. Self discipline culminating in collective discipline is the end of the NCC. It fosters the spirit of self-reliance, service and sacrifice in such a way as to harness the creative energy of youth for constructive purposes in building up the edifice of a powerful, happy and prosperous nation. The NCC aims at stimulating interest in the defense of the country building up a reserve of potential officers and the development of leadership, character, comradeship and love of service.
---
NSS :
Every student will have opportunity to carry out subject-related community and social service for which marks will be allotted. The college has an NSS unit and its programs are carried out as per regulations of the University.
---
YOUTH RED CROSS :
Every student will have opportunity to carry out subject-related community and social service for which marks will be allotted
COMPUTER SCIENCE & APPLICATIONS - INAGURATION OF LITERACY CLUB